Slovakian students having internship period in Turku




Internships are back again!
In July 2021 Group of 12 Slovakian restaurant students accompanied with two teachers were spending 3-week Erasmus+ period in Turku. There have been certain challenges when implementing this particular activity and sometimes we just need to be very patient when planning and arranging mobility activities. This was definitely a good lesson to learn about patience! Originally this activity was planned to take place in Spring 2020. As we all know the reason, it was postponed several times due circumstances around us.
Summer 2021 was finally suitable for this mobility to take place. Local restaurants were again open in Turku region after long and frustrating lock-down period. Project was quite intensive and students were altogether 15 working days in in the period of 3-weeks.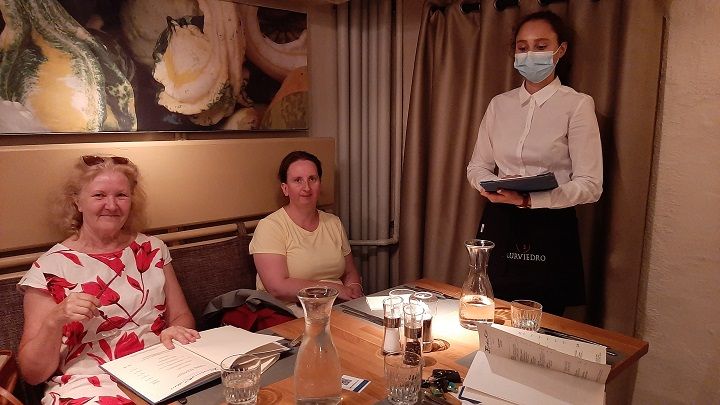 Waitress student Laura was serving at Restaurant Brahen Kellari for teachers Drahomira (left) and Livia.
According the feedback, all parties involved were happy for this activity. Students were able to work on foreign restaurant environment using English as a working language. Restaurants were nicely welcoming students to their teams of kitchen and waitstaff, and guiding them as good as possible. Fortunately July was a busy season for restaurants so students didn't need to much "spare job" -  they were happy to work in front line to serve customers.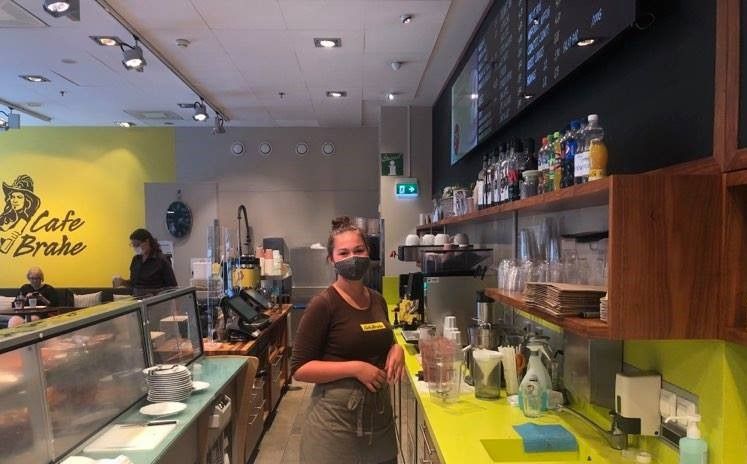 Waitress student Nikola having internship Cafe Brahe located at Shopping Center Skanssi.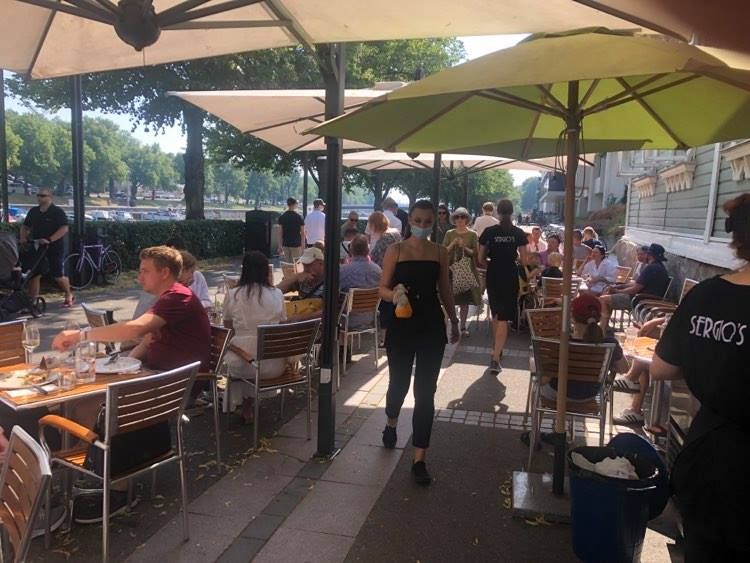 Waitress student Linda in action at Restaurant Sergio's located next to riverside of Turku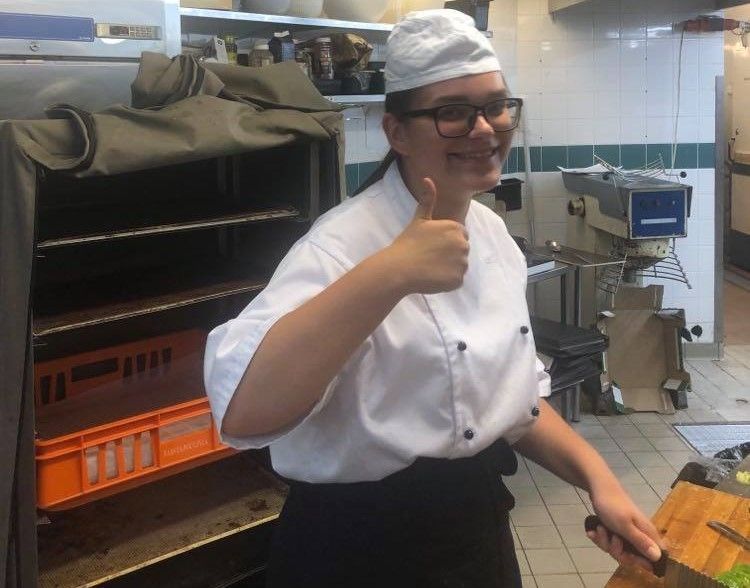 Cook student Nikolka seemed to be happy for her internship at Naantali Spa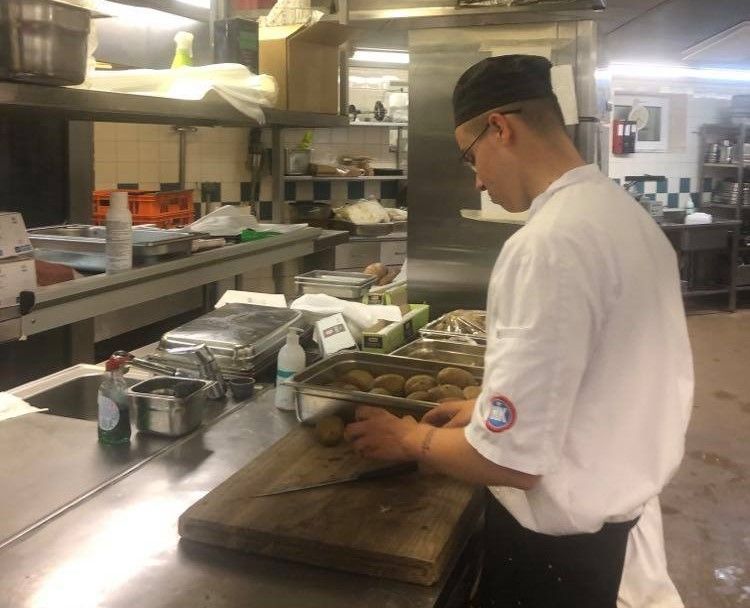 Cook student Viktor performing his internship at Naantali Spa facility
Group was accommodated to local furnished apartments and commuted independently to the workplaces by local Föli buses to which they got familiar with the first few days of the period. In Turku local trafic runs in fluently and good way to from A to B. During the first couple of days the history of Turku was also explored with the help of local guide and visit in the brewery restaurant.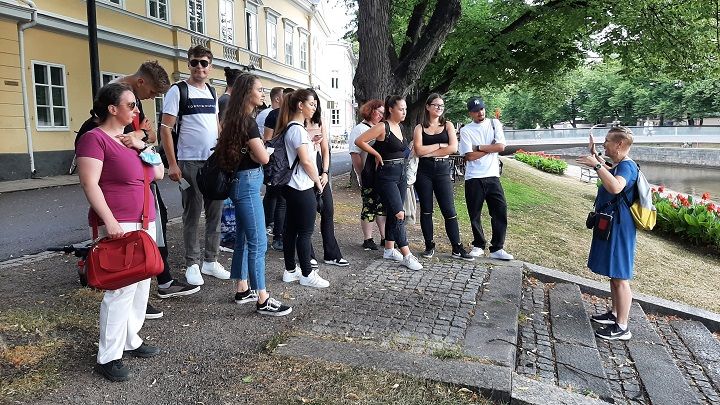 Guided River walk to the historical City of Turku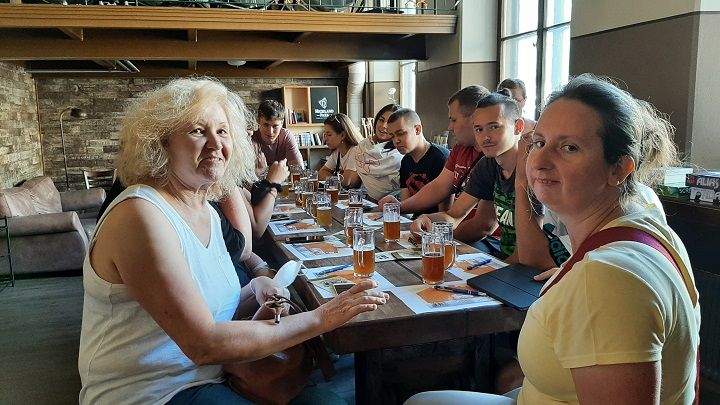 Beer tasting Brewery 
Restaurant School (Panimoravintola Koulu)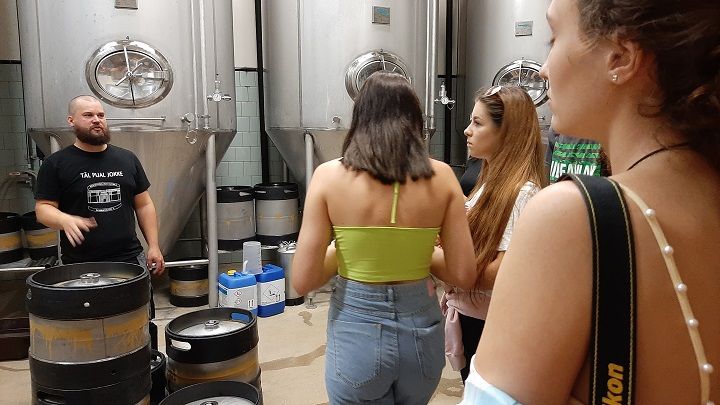 Getting to know how beer is done in Brewery 
Restaurant School
On days off the group was visiting the town of Naantali some 15 kms from Turku (home of Moomins and the summer place of the President of Finland). During the trip there was also excursion to Naantali Spa Hotel where four of group members were having their internship. The whole journey in Finland ended up with overnight in the Capital Helsinki, and see some attractions in City of Helsinki.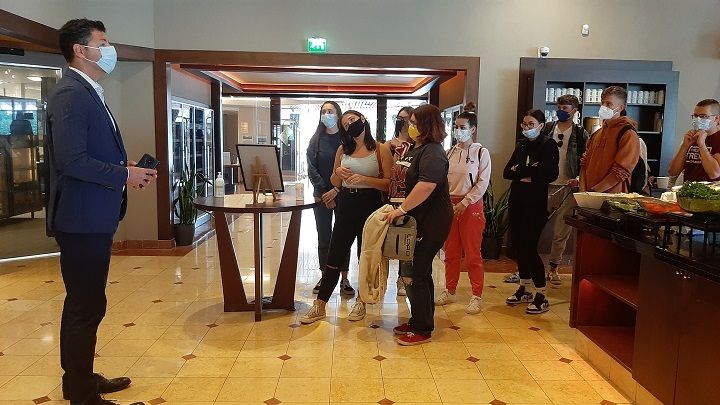 Naantali Spa 
Food&Beverage manager Riccardo Soldati gave round-tour to the group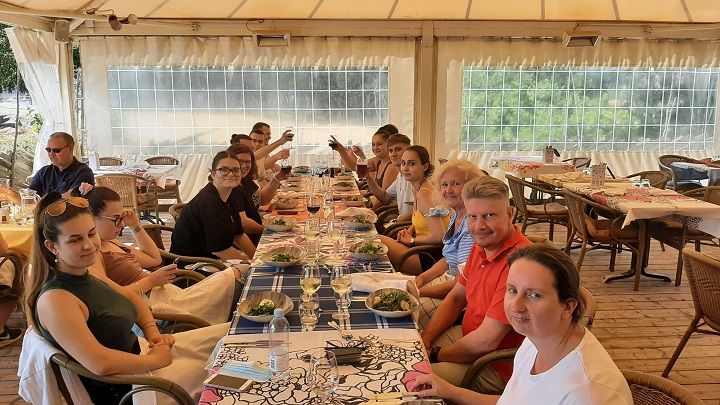 Very last lunch in Restaurant Savu at Tervasaari (tar Island) in Helsinki
City of Turku is known as the Capital of cuisine in Finland, therefore especially groups in restaurant sector is warmly welcomed to feel the atmosphere here in Turku! 
Nova Talent is now waiting for the next group to explore the internship possibilities in Finland!