Language and Culture Course for Interns
Diving into a new environment
"So, it's recommended to go to the sauna while wet?!"
"I didn't know that even children can go to sauna!"
"Oh, the city center is actually a bit further down here. I thought this road passing by was already the downtown!"
"So, a Finnish milk carton opens like this! No wonder I had a little trouble!"
Here are some observations and insights from the language and culture course held in August for incoming interns in Turku, as part of their four-week internship. The course was divided into five sessions, each with its own theme.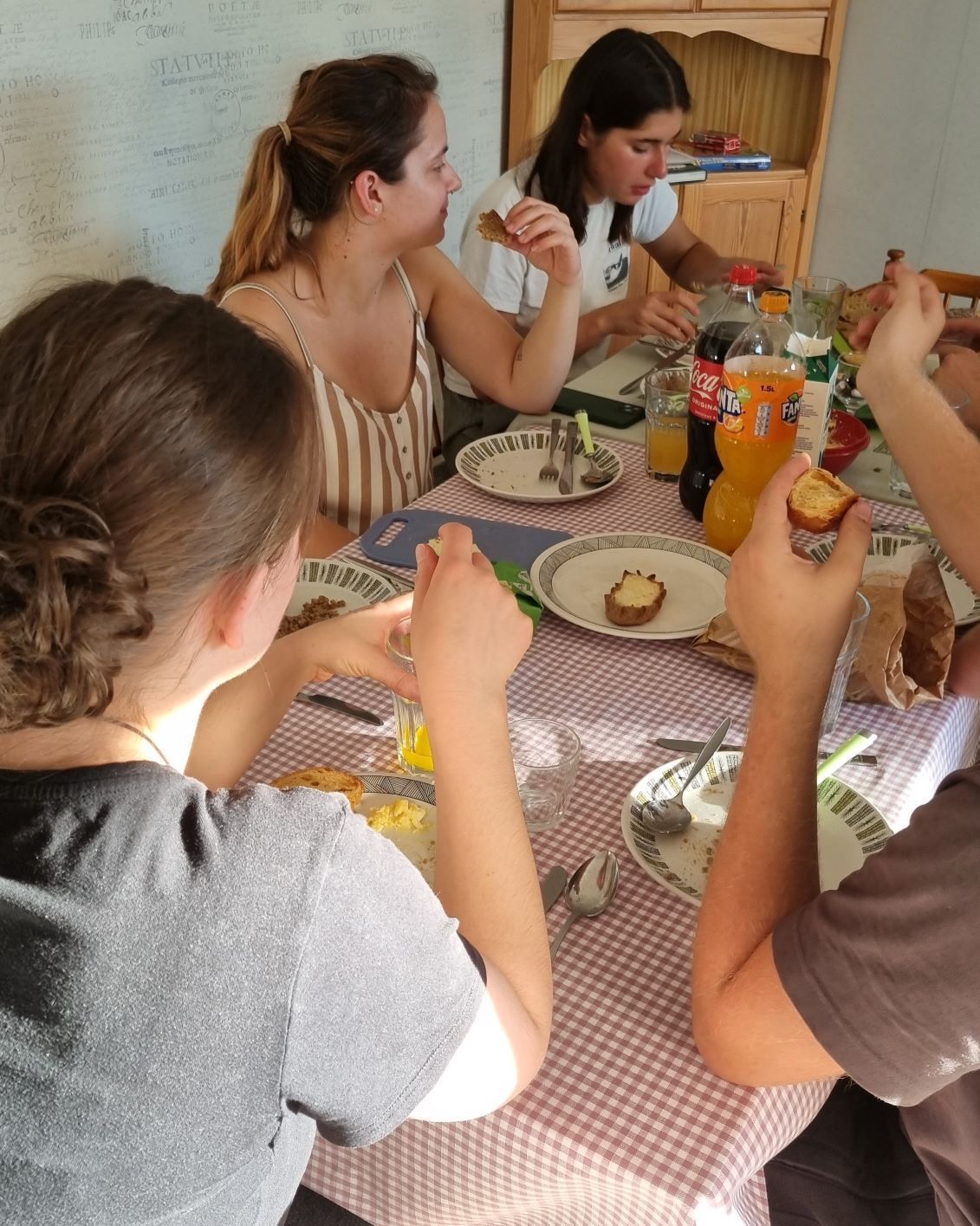 Photo: Eating Finnish cuisine in a shared apartment
Three of the meetings were held by visiting different interns' accommodations. This way, participants got to see various types of apartments in Finland and compare them: a sauna can be inside the apartment or in the building's common area. Mailboxes are always by the door, not downstairs by the main entrance as back home. The windows have small side windows for ventilation purposes, and there isn't an intercom at the main door for guests who arrive without a key.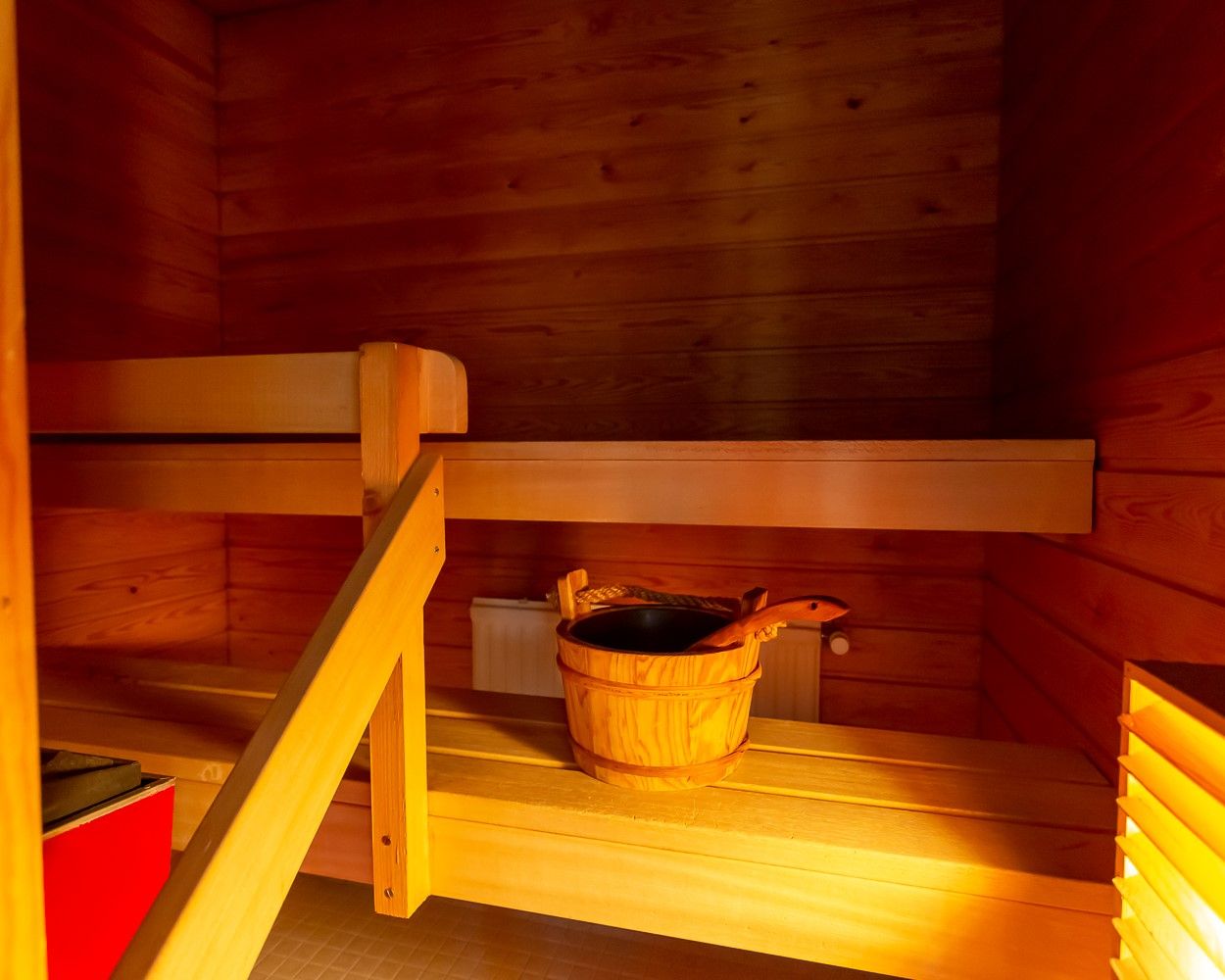 Photo: Finnish sauna in an apartment
We familiarized ourselves with the city of Turku by walking through its streets and marveling at the sights together. Someone picked up a restaurant recommendation during the tour, while another person was interested in finding out when the vendors are at the market square. It was interesting to get acquainted with the specialties of the grocery store by looking around on-site.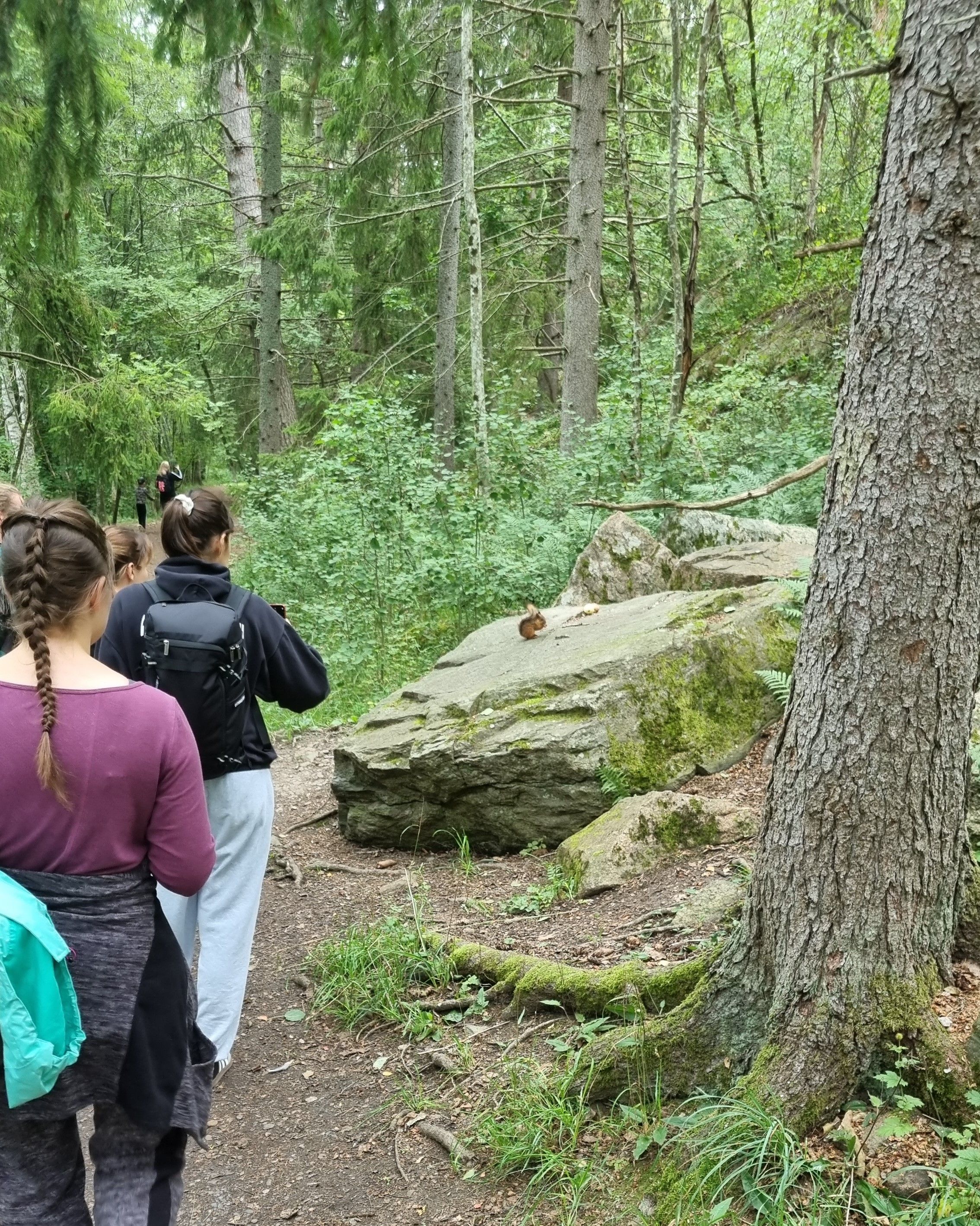 Photo: Walking in Finnish nature
Nature, sauna, and swimming must be experienced firsthand. Which trees grow in Finland, what nature means to Finns, how forest logging differs between Finland and Germany—these are all things to explore. How does it feel to swim in cold water? How about after a hot sauna session? Can you not have conversations in the sauna? Through shared experiences, one gains a more tangible understanding of these matters and begins to comprehend them more deeply. Undoubtedly, the sauna was everyone's favorite!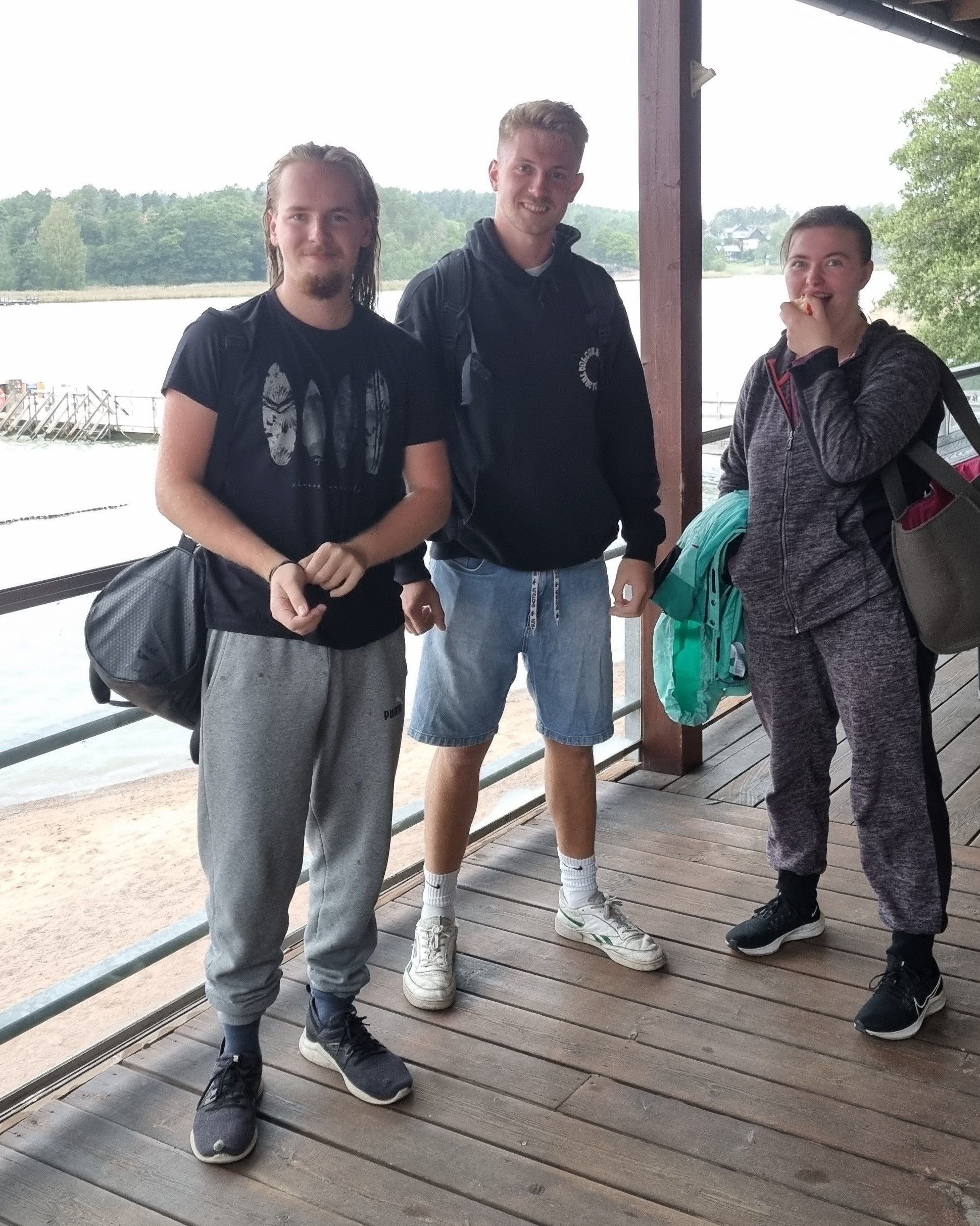 Photo: After sauna and swimming
Baking Karelian pasties by hand introduced the participants to Finnish cuisine. Together, we set the table with liver casserole, egg butter, squeaky cheese, and rye bread. The exchange students took home a new recipe for blueberry quark, many also dared to taste the notorious salty licorice. Shared joy and collective effort brought a feeling to the evening that was truly special!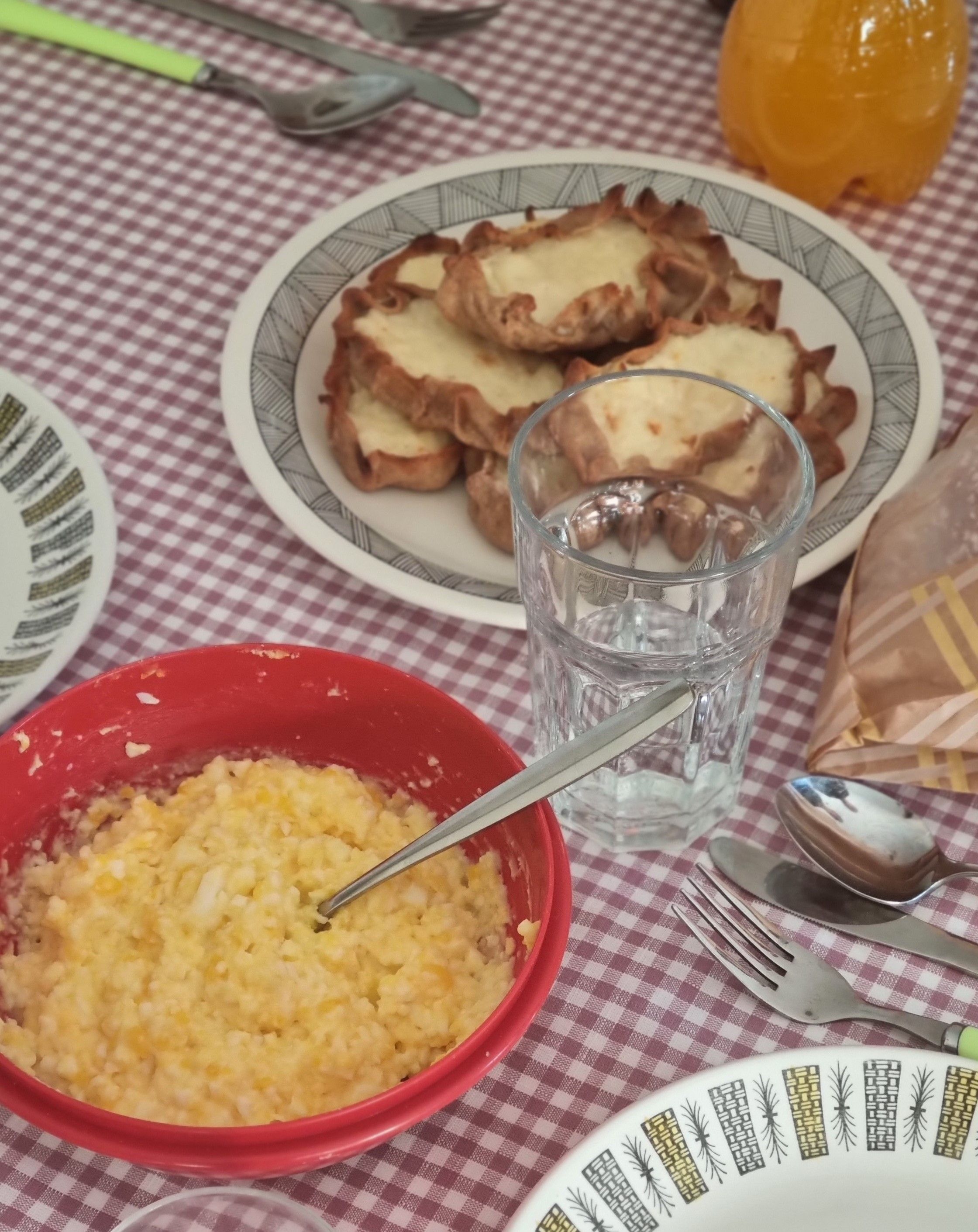 Photo: Pasties and egg butter
During a four-week or longer exchange period, one has the opportunity to experience many things. New encounters happen everywhere: at home, at work, in traffic, at the store. If one can discuss their observations with others and if there's a chance to ask questions and wonder together, the experiences gain a new depth. The course allows for articulating new experiences, provides an opportunity to belong to a peer group outside of work, and offers additional information about essential aspects of the host country. So this is what Finland is like, I see!